Nagle Rice National School endeavours to promote the health and wellbeing of all it's pupils and staff.
'a health promoting school can be characterised as a school
which is constantly strengthening its capacity as a healthy
place in which to live, learn and work.'
(WHO, 1997)
Benefits of a Health Promoting School
• Better learning results for pupils
• More done to promote staff health
• A co-ordinated approach to social, physical and environmental needs
• Increased pupil self-esteem
• Lowered incidence of bullying
• School environment is safer and more secure
• Better understanding of schools' health aims
• Improved relationships within the school
• More involvement of parents/guardians
• Better use of outside agencies
• Pupils receive better quality education
Promoting Health in our school environment involves three key areas
Healthy Eating
Physical Activity
Mental Health
Recent Activities
Healthy Eating
On the 28th February, 2019, Paula Duggan, Nutritionist, visited the school and spoke with the children about healthy food choices.
Healthy Lunchbox Guide from Safefood Ireland
1332-Safefood-Healthy-Lunchbox-Leaflet-WEB
Healthy Eating
According to the National Taskforce on Obesity, children are consuming large amounts of energy dense food which may be provided in or outside the home. Nagle Rice National School encourages healthy eating by promoting behaviour among children through education and school policies such as limiting the amount of energy dense food children can consume during school hours
Children are encouraged to adopt Healthy Eating Habits through the following initiatives
Learning about food groups
Children will engage in classroom lessons designed to teach children about nutrition, how food is a fuel for their bodies and the importance of making good choices to be healthy and energetic
Setting a good example
Staff will be seen to eat healthy snacks and to drink water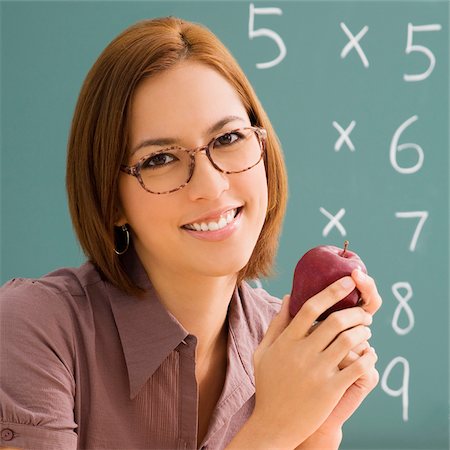 Positive Reinforcement
 Children's healthy choices will be recognised and praised
School Garden
Children will be involved in out School Garden and will have opportunities to see first hand where our Fruit and Vegetables come from. Children will also get to taste the results!
Cooking Classes
Children are engaged in cooking across the classes, learning about where our food comes from and how freshly made always tastes better!
Breakfast Morning
Our Annual breakfast Morning provides an excellent opportunity to teach our pupils on the importance of a healthy breakfast
Tips for lunchboxes
Fruit (apples, bananas, grapes)
Washed, raw vegetable pieces (strips of carrot, celery, cucumber)
Washed, whole raw vegetables (such as cherry tomatoes)
Fruit salad
Plain popcorn (unsalted)
Plain breadsticks, unsalted plain or wholewheat crackers, crispbreads or water biscuits served with fruit or cheese
Plain rice cakes
Natural or low fat yoghurt with chopped fruit
Wholemeal/plain scones, Plain biscuits (such as digestive biscuits, rich tea)
Dietary guidelines for toddlers and young children
Fruits and vegetables
Two servings each per day. These may be given as snacks, such as apple or carrot slices. Also try slipping in veggies in the form of soups.
Whole grains
Four daily servings. Can include buckwheat pancakes or multigrain toast for breakfast, a sandwich on wheat bread for lunch and brown rice or another whole grain as part of the evening meal.
Milk and dairy
Three servings, or one pint of whole milk per day. Cheeses, yogurt and milk puddings are useful alternatives.
Protein
Two servings a day. Encourage your child to try a variety of foods from this category, such as turkey, eggs, fish, chicken, lamb, baked beans, and lentils. NOTE: Nuts, although an excellent source of protein, are not a good choice for children under five due to the risk of choking.
Vitamins and minerals
Check with your child's doctor to be certain your child's diet is adequately meeting the recommended nutritional needs for this age group
Source: http://www.helpguide.org/life/healthy_eating_children_teens.htm
Physical Activity
At Nagle Rice  National School we are committed to providing our pupils the opportunity to partake in several different sports to help develop the child's mental, physical, and emotional development. Physical education plays a critical role in all three areas, helping to make young people healthier, teaching them self-discipline and teamwork skills, developing leadership potential, and introducing them to activities that they might enjoy and also derive a lifetime of health benefits.
Football
Football coaching takes places once a week for children across the school.
In addition to these sessions we also encourage our senior boys and girls to join our School Football Teams.
Sports Day and PE Classes
Both our weekly PE classes and our annual sports day encourage children to participate in a broad range of activities from gymnastics to athletics.
Playground Activity
Our playgrounds are equipped with special playground markings. These are designed to encouraged our pupils to get active at break time!
Active School Tours!
We use our school tours to promote physical activity amongst our pupils.
We like to choose tours that give the children an opportunity to engage in activities which may be new to them!
Mental Health and Wellbeing
Initiatives introduced to promote our Mental Health and Wellbeing include
Friends for Life
FRIENDS for Life is an internationally recognised programme that teaches children and young people techniques to cope with anxiety and promote wellbeing, social and emotional skills and resilience. FRIENDS for Life is the only programme of its kind endorsed by the World Health Organisation as "efficacious across the entire spectrum, as a universal prevention program, as a targeted prevention program and as a treatment."
Research on the programme shows reduced anxiety and depression, increased coping skills and self-esteem, with improvements maintained up to 6 years after the completion of the programme (Barrett, 2006; Stallard et al 2007).
It enables children to learn a range of skills, including how to:
identify 'anxiety-increasing' thoughts and to replace them with more helpful thoughts
identify anxious (and other difficult) feelings and learn to manage them
learn to overcome problems rather than avoid them.
FRIENDS for Life builds skills using the FRIENDS mnemonic:
F Feelings
R Remember to relax
I I can do it, I can try
E Explore solutions and coping step-plans
N Now reward yourself, you've done your best
D Do practice
S Smile, stay calm, use your support networks
Relax Kids
Relax Kids involves classes in child relaxation. These classes help children to become resilient and give them tools and techniques to manage their emotional, and mental, health. Relax Kids was offered this year to our Junior Classes and they really engaged in the sessions and enjoyed them
Yoga and Dance Classes
We were very fortunate to have Carol O'Connor roll out a Yoga and Dance programme with our children in 2017. The children really enjoyed the sessions and we continue to use many of the yoga poses in our classrooms. These are incorporated into our 'Movement Breaks' approach which provide children with regular opportunities to stretch and release their tensions throughout the day.
Buddy Stops
The Buddy Stops are situated in the school playground. If a child is feeling a bit lonely and looking for a friend to talk to or play with they make their way to the Buddy Stop.
The rules of the Buddy Stop are simple for children – if they see someone standing at the Buddy Stop, they approach them and ask if they want to play. Every pupil in the school is encouraged to follow this rule.
The Buddy stop is designed to help children overcome social anxiety and loneliness in the school yard and promote better communication and empathy amongst students.
Mindful Moments
Classes adopt the approach of taking 'mindful moments' throughout the day, these moments may involve the use of Yoga Poses, Mindful Moment Choice Cards, basic breathing exercises or the use of Guided Mindfulness
Inviting mindfulness into the daily lives of children increases their capacity to become still and feel good about themselves. Mindfulness based practices are simple yet profound and create a solid foundation on which to build self worth, compassion and understanding. CDS in use include 'The Zone' and 'Still Space' from Mindfulness Matters which are perfect for use in the classroom.  The Zone's playful style of visualisation, affirmation and breathing creates a positive and peaceful atmosphere in the classroom and has the added bonus of improving children's attention. Still Space focuses on kindness, compassion and useful thinking skills thus providing children with valuable life skills.
Positive Reinforcement
We aim to use Positive Reinforcement as our main discipline and motivation tool in our classroom creating a more positive learning environment. Positive Reinforcement focuses on the positives e.g. catching children being good, recognising effort as well as success, rewarding children for positive behaviour and work effort.
To maintain motivation and interest in children we aim to vary the types of positive reinforcements that students receive. examples of positive reinforcement include
praise and nonverbal communication (e.g., smile, nod, thumbs up)
social attention (e.g., a conversation, special time with the teacher or a peer)
tangibles such as stickers, new pencils or washable tattoos
activities or privileges such as playing a game, sitting in a special place in the class, drawing, writing, colouring, going to recess or gym early, having extra computer time
secondary positive reinforcements (such as tokens) for students to accumulate in order to acquire tangibles or be allowed to participate in special activities.
Random acts of kindness!
The phrase "practice random kindness and senseless acts of beauty" was written by Anne Herbert on a placemat in Sausalito, California in 1982. It was written as an alternative to "random acts of violence and senseless acts of cruelty"! Children are always encouraged to be kind and thoughtful! Promoting random acts of kindness teaches empathy and good citizenship, it also fosters a caring and safe environment for our pupils.
We are proud to promote health and wellbeing amongst our students and staff and are currently busy making plans for the future of this area!
December 2023
Mon
Tue
Wed
Thu
Fri
Sat
Sun

1

2

3

4

5

6

7

8

9

10

11

12

13

14

15

16

17

18

19

20

21

22

23

24

25

26

27

28

29

30

31

News Categories

News Archives